iRender Helpdesk
In this post, we are glad to introduce our valued customers to a new application, developed by the iRender team, called the iRender Helpdesk.
This app enables you to keep track of the number of iRender points (iRps) you are using, how many are left. More importantly, notify you with an alert when your balance does get close to running out without logging into the iRender console. In addition, the iRender Helpdesk allows you to shut down the remote server in several ways. You can choose either normal shutdown or scheduled shutdown or shutdown to clone.
For new server images created, the iRender Helpdesk has been integrated into your server images. As a result, it is available on any remote server you connect. To open the iRender Helpdesk, double-click its shortcut icon on the Desktop.
In case the iRender Helpdesk does not appear on the Desktop of the remote server.
Watch the tutorial video below or read the following instructions:
1. Open X drive on the remote server  » copy iRender Helpdesk folder to Desktop.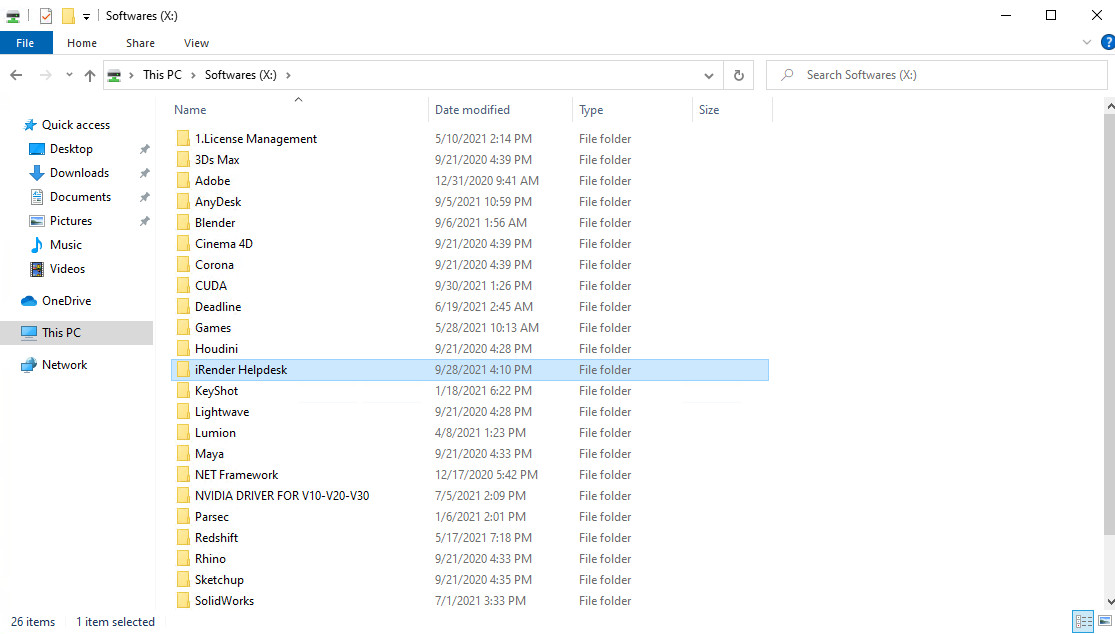 2. Unzip the iRender Helpdesk file » install it.
Here is the user interface of the iRender Helpdesk.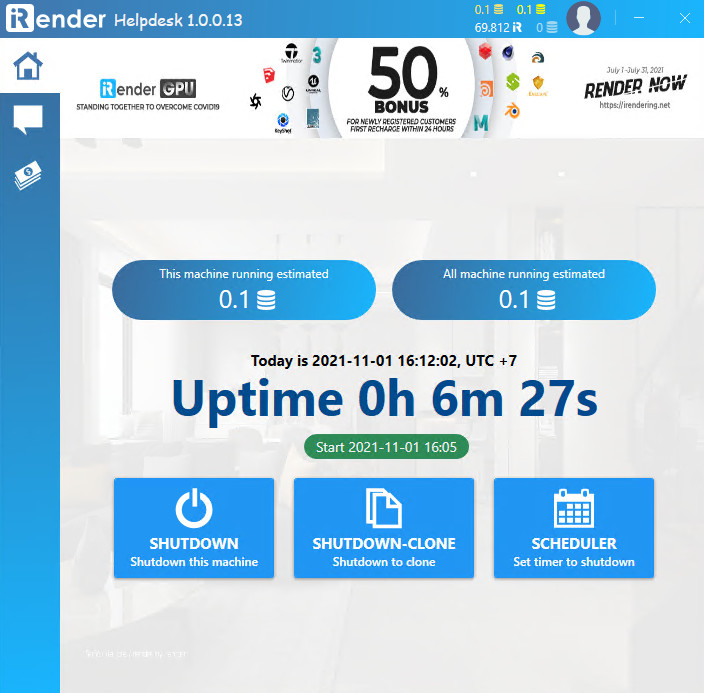 Features of the iRender Helpdesk:
View the total number of iRps and iRps spent

Shutdown: Normal shutdown

Shutdown-clone: Shutdown to clone

Scheduler: Set timer to shutdown

Low balance warning: Get notified when your balance is running low

Live support 24/7
Recharge now
---