USB Key
There is another way to transfer your files is by USB Key. To access local USB devices in remote Windows sessions, follow these steps below:
Note
Remember to plug the USB into the USB port of your computer. We assume your USB device is H drive.
1. Download the .rdp file
After the iRender server is running, choose Connect to download the .rdp file.
2. Edit and connect the .rdp file 
Tip
To open the file location, use the keyboard shortcut key: Ctrl + J » Choose Show in folder.
Right-click the .rdp file » select Edit.
Remote Desktop Connection pops up » choose Local Resources » click More…
The Local devices and resources box pops up » expand Drives » select USB Key (H:) » choose OK.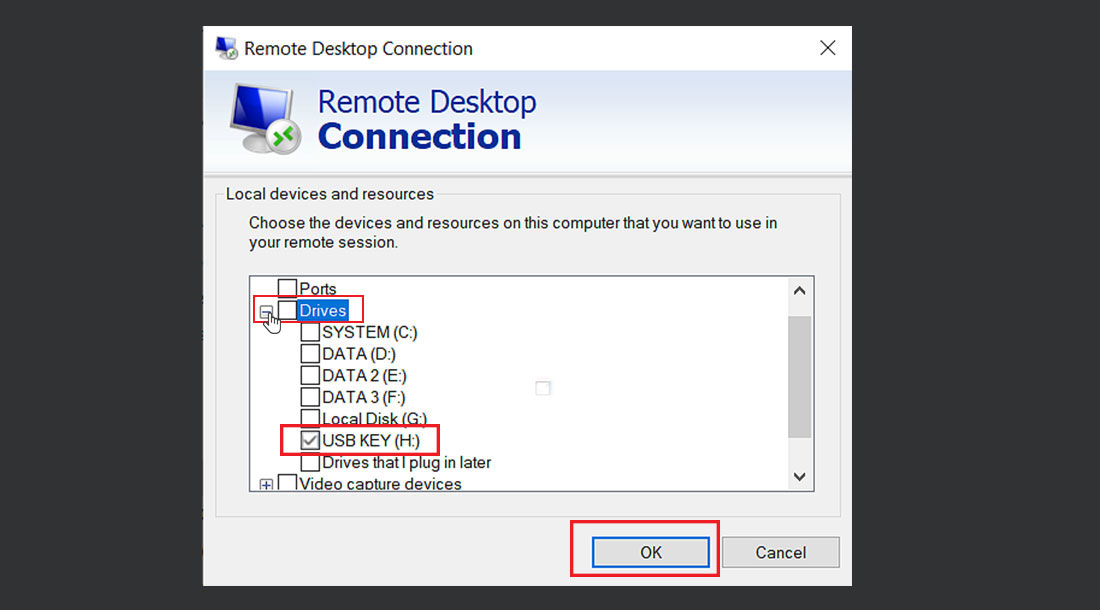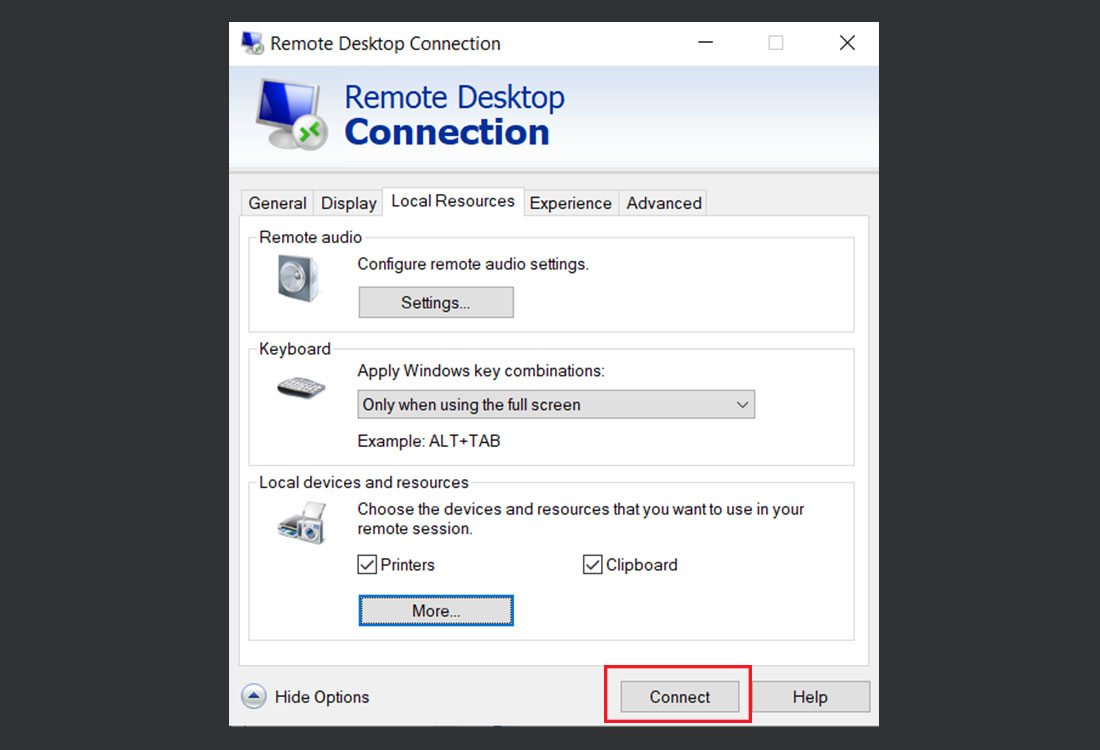 The H drive appears on the remote server. Move your files from H drive to C drive or Desktop and proceed with your work.

---