C4D software errors and solutions
In this article, we will guide you to deal with some problems encountered when using C4D software.
---
1. C4D installation error shows: "There is no CUDA device which is supported by Octane Render"
Cause
The computer has not recognized the driver's card or the card is faulty.

You are using Octane version 3.07 or lower. It can't use the RTX GPU.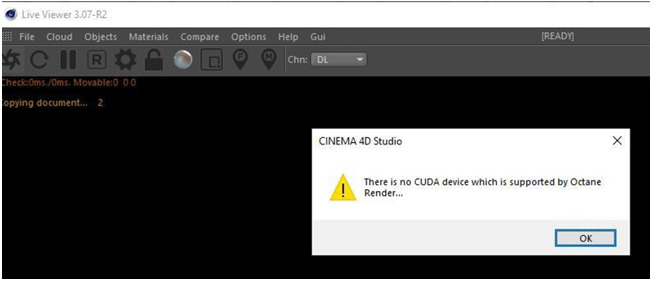 Solution
Please use the Octane version higher than 3.07.
---
2. Disable license in C4D error
Solution
You should disable the license directly on the Maxon website, not in cinema4D software.
---
Solution
Download & install 

Microsoft Visual C++ Redistributable latest version

with both Architecture X86 and X64.

Restart the C4D software.
Note
In case, you have tried the above method and still can't open X-particle on Cinema R23, R25, R26. Please try reinstalling the Visual Studio 2013 version
---
4. "Incorrect file structure" error when opening the file in C4D software
Solution
Re-download files via 3rd party services like Google Drive/ Dropbox/ Onedrive and try opening the file again.
See more
---