1. Register
If you have an iRender account already, skip to the next task. If you don't have an iRender account, use the following procedure to create one.
Create an account
1. Open the registration page here
2. Follow the instructions below to fill in the registration
Username: choose a username 03-20 characters long. Usernames can contain letters (a-z), numbers (0-9).
Email address: enter your correct email address that iRender will send a verification message.
Phone: enter your mobile phone number for better support.
Country: select your country to identify the nearest server location. 
Password: at least 6 characters, valid values for passwords include numerals and letters.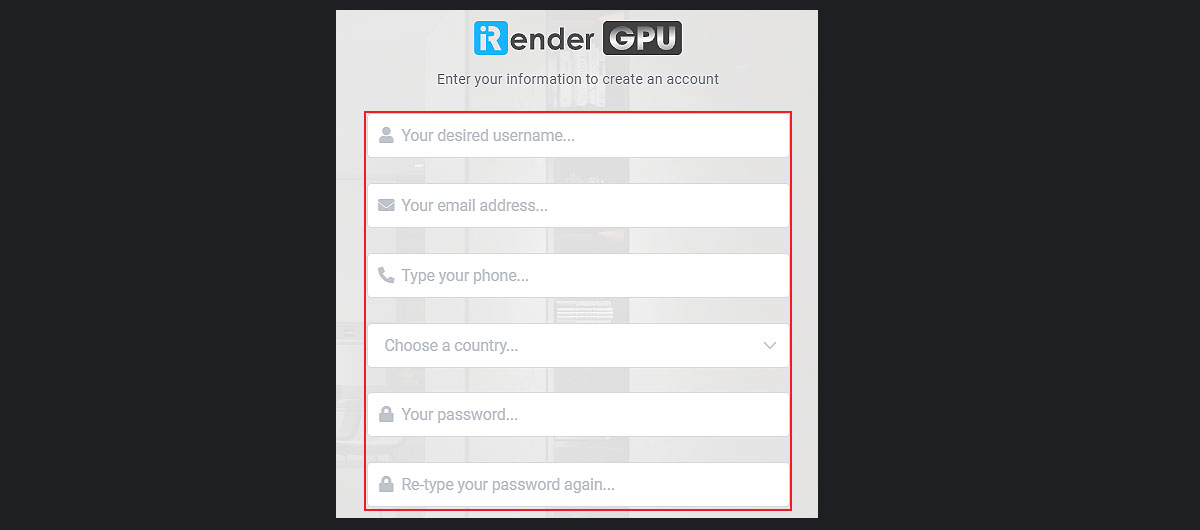 Choose the checkbox "I'm not a robot" to confirm you are human.
Choose REGISTER.
3. Verify your account through the link that iRender sends to your email address.
Note
If you can not find your verification email in your normal inbox, it is worth checking in your spam
Login
Go to https://app.gpuhub.net/login » Enter your iRender credentials » Choose "I'm not a robot" » choose LOGIN.
---